About Us
Who we are
The power of Shoplazza
With many years of cross-border E-Commerce experience, as well as a global technological infrastructure and know-how, Shoplazza stays true to its mission of "Bringing success to clients through superior services". Our package of SaaS solutions can help merchants create their own B2C stores, achieve worldwide brand.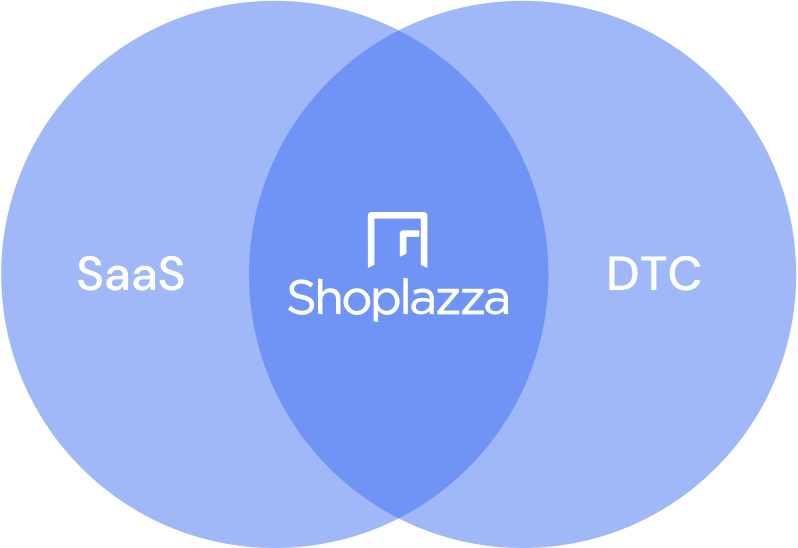 Product & Service
Drag cards to build a website
Local technical support service
ERP management support
Logistics API
Custom code
Online payments
FB Messenger chat plugin
PayPal Personal collection
Multi-language settings
Multidimensional marketing plugin
Multiple shops with one number & One-click moving
DTC
Brand positioning
Market positioning
Web design
Social media operations
EDM
Content marketing
Consumer service
LTV
Brand Empowerment
KOL marketing
Station operation
Multi-traffic channel management & delivery
Flow
Display ad
Shopping ad
Buy on Google
google feed support
Video traffic ad
Search engin
Social media traffic
Affiliate & Deals
Remarketing traffic
Brand rights/Advertising counterfeiting
Data
Attribution model
Real-time data monitoring
In-site traffic board
Custom data viewing version
Cloud Server
AI/ML data analysis
PCI Level 1 certification
Customer Management Platform
Transparent
Data compliance
A brief history
Our founding team brings know-how from the top universities and institutions in the world and is together with the same dream. Right now we have more than 200 creative and talented employees and will keep increasing 150+ talents to join us this year!
Established Shoplazza
2017
Completed Series A funding, invested by Sky 9, Sequoia China and other leading Venture Capitals
2018
2.0 product launch with various plans, ranged from Basic, Advanced to Enterprise
2020
Series C funding completed with Sequoia Venture Capitals followed
2021
What we Believe
Trust
✓ The success of a group starts from the individual.
✓ Staying true to our mission, with trust and support in our employees.
✓ Our workers remain diligent to corporate policies and work ethics.
✓ Inspire innovation and value-creation through trust.
Corporate Optimization
✓ Promote deserving employees, allowing them to challenge higher goals.
✓ Motivate and empower employees to create through training and sharing knowledge.
✓ Cultivate potential partners, achieving a balance between personal and corporate goals.
✓ Emphasize community growth, building a warm corporate culture.